"Doctors of chiropractic are a vital part of our nation's
health care system. Your services have been proven both
effective and cost-effective and every day you help
countless Americans with a variety of health conditions."
~ Kathleen Sebelius,
Secretary of Health and Human Services
2011 National Chiropractic Legislative Conference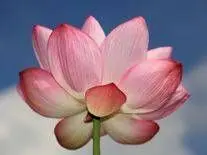 Blue Cross Blue Shield of Tennessee (2010)
An important 2010 study evaluated low back pain care for Blue Cross Blue Shield of Tennessee's intermediate and large group fully insured population over a two-year period. The 85,000 BCBS subscribers in the insured study population had open access to MDs and DCs through self-referral, and there were no limits applied to the number of MD/DC visits allowed and no differences in co-pays. Thus, the data from this study reflect what happens when chiropractic and medical services compete on a level playing field.
The researchers, led by an actuary, compared the costs of low back pain care initiated with a doctor of chiropractic with care initiated through a medical doctor or osteopathic physician. They found that costs for the chiropractic group were 40 percent lower. Even after factoring in the severity of the conditions with which patients presented, costs when initiating care with a DC rather than an MD/DO were 20 percent lower. The researchers concluded that insurance companies that restrict access to chiropractic care for low back pain treatment may inadvertently pay more for care than they would if they removed such restrictions. According to this analysis, had all of the low back cases initiated care with a DC, this would have led to an annual cost savings of $2.3 million for BCBS of Tennessee.
Source: Liliedahl RL, Finch MD, Axene DV, Goertz CM. Cost of Care for Common Back Pain Conditions Initiated With Chiropractic Doctor vs Medical Doctor/Doctor of Osteopathy as First Physician: Experience of One Tennessee-Based General Health Insurer. J Manipulative Physiol Ther. November - December 2010;33(9):640-643.
National Guidelines: American Pain Society and American College of Physicians (2007)
As has been true of low back pain guidelines worldwide, the 2007 guidelines prepared by a panel of the American Pain Society and American College of Physicians recognized spinal manipulation (over 90 percent of which is delivered by chiropractors)as an effective procedure for both acute and chronic low back pain. This is consistent with the 1994 Guidelines on Acute Lower Back Pain in Adultsfrom the U.S. Agency for Healthcare Policy and Research (AHCPR). Both the APS-ACP guidelines and the earlier AHCPR guidelines were prepared by expert panels based on a full review of all existing research.
A 2011 systematic review of the cost-effectiveness of treatments endorsed in the APS-ACP guidelines found that spinal manipulation was cost-effective for subacute and chronic low back pain, as were other methods usually within the chiropractor's scope of practice (interdisciplinary rehabilitation, exercise, and acupuncture). For acute low back pain, this review found insufficient evidence for reaching a conclusion about the cost-effectiveness of spinal manipulation. It also found no evidence at all on the cost-effectiveness of medication for low back pain.
Sources:
Chou R, Huffman LH. Nonpharmacologic therapies for acute and chronic low back pain: a review of the evidence for an American Pain Society/American College of Physicians clinical practice guideline. Ann Intern Med. Oct 2 2007;147(7):492-504.
Shekelle PG, Adams AH. The appropriateness of spinal manipulation for low back pain: project overview and literature review. Santa Monica: RAND;1991. R-4025/1-CCR-FCER.

Bigos S, Bowyer O, Braen G. Acute Lower Back Pain in Adults. Clinical Practice Guideline, Quick Reference Guide Number 14. Rockville: U.S. Department of Health and Human Services, Public Health Service, Agency for Health Care Policy and Research;1994. AHCPR Pub. No. 95-0643.

Lin C-WC, Haas M, Maher CG, Machado LAC, Tulder MW. Cost-effectiveness of guideline-endorsed treatments for low back pain: a systematic review. European Spine Journal. 2011.
Award-Winning Canadian Study Supports Value
of Guidelines and Chiropractic (2010)
A hospital-based study at the University of British Columbia led by Paul Bishop, DC, MD, PhD, was the winner of the North American Spine Society's 2010 Award for Outstanding Paper in Medical and Interventional Science. Bishop's team compared guidelines-based care (including chiropractic spinal manipulation) for low back pain of less than 16 weeks versus usual care administered by primary care medical physicians. Its key findings were that (1) guidelines-based care including chiropractic spinal manipulation is significantly more effective than "usual care" and (2) usual care by primary care MDs is highly guideline-discordant. Dr. Bishop's team at the University of British Columbia and Canada's National Spine Center is currently engaged in an ongoing series of studies to further illuminate these issues.
Source: Bishop PB, Quon JA, Fisher CG, Dvorak MF. The Chiropractic Hospital-based Interventions Research Outcomes (CHIRO) Study: a randomized controlled trial on the effectiveness of clinical practice guidelines in the medical and chiropractic management of patients with acute mechanical low back pain. Spine J. Oct 2 2010.
---
MS, Parkinson's research published:
A recent study of 81 cases, published in the Journal of Vertebral Subluxation Research (JVSR), is the first to show that correction of upper neck injuries may reverse the progression of both Multiple Sclerosis (MS) and Parkinson's disease (PD).
The research was conducted by Erin Elster, DC, an upper cervical chiropractor in Boulder, CO, who compiled data from 44 MS patients and 37 PD patients treated over the past five years. After treating upper neck injuries in 81 patients, 91% of MS patients and 92% of PD patients improved, suggesting that correction of neck injuries stimulated a reversal of MS and PD.
"According to medical research, head and neck injuries have long been considered a contributing factor for the onset of both Multiple Sclerosis and Parkinson's disease," said Dr. Elster. "But this is the first research to show that correction of those injuries can have a dramatic effect on improving and reversing MS and PD."
Matthew McCoy, DC, JVSR editor, commented that, "Hundreds of millions of dollars are spent every year on research of MS and Parkinson's ‑‑ none of that money goes to chiropractic research. Hopefully Dr. Elster's research will get the attention of the government, private foundations and individuals who can earmark money to further research the effects of chiropractic care on these disorders. What motivation does a pharmaceutical company have to look elsewhere for the answers? Clearly, attempting to solve what might be a mechanical problem with chemicals is not the answer."
The World Chiropractic Alliance, publisher of JVSR issued a press release about Dr. Elster's research that included basic background information on subluxations and chiropractic.
In the past, JVSR press releases have gained significant attention from the media, resulting in positive coverage in newspapers and television news broadcasts.
Among those that generated the most interest was an earlier report on chiropractic and MS by Elster, published by JVSR in May 2001. That report was a case study of a 47‑year old woman diagnosed by her neurologist with chronic progressive MS. After four months of upper cervical chiropractic care, all MS symptoms were absent. A follow‑up MRI showed no new lesions as well as a reduction in intensity of the original lesions. After a year passed in which the patient remained asymptomatic, another follow‑up MRI was performed. Once again, the MRI showed no new lesions and a continued reduction in intensity of the original lesions. Two years after upper cervical chiropractic care began, all MS symptoms remained absent.
The press release distributed by the WCA on the report was accessed more than 2,000 times on one of several Internet newswire services used to distribute the story. According to the wire service, the average medical news story during this period generated only 141 "hits." Their statistical report showed that the JVSR report generated nearly five times as much interest as the next most accessed report.
Elster's other research efforts have focused on migraine and cluster headaches, seizures, bipolar disorder, Tourette's syndrome and ADHD, all of which have been linked to head and neck trauma by medical researchers.
Her previous published works on the upper cervical chiropractic management of patients with PD and MS have appeared in Today's Chiropractic and the Journal of Manipulative and Physiological Therapeutics.
A graduate of the University of California, Berkeley, and Palmer College of Chiropractic, Iowa, Elster completed post‑graduate upper cervical training with the International Upper Cervical Chiropractic Association in California. She was named "WCA Researcher of the Year" in 2001.
"When chiropractic research focuses only on back pain, it reinforces the mistaken view that our profession is limited to musculoskeletal conditions," stated Terry A. Rondberg, DC, WCA president. "On the other hand, when a researcher so clearly shows that subluxations affect all human systems, and that subluxation correction can have far‑reaching affects on health and wellness, it alters the public's perception about what we can do."
Source: "Eighty-One Patients with Multiple Sclerosis and Parkinson's Disease Undergoing Upper Cervical Chiropractic Care to Correct Vertebral Subluxation: A Retrospective Analysis" by Erin L. Elster, DC. Journal of Vertebral Subluxation Research. August 2004